Games & Puzzles by Dieter Stein
W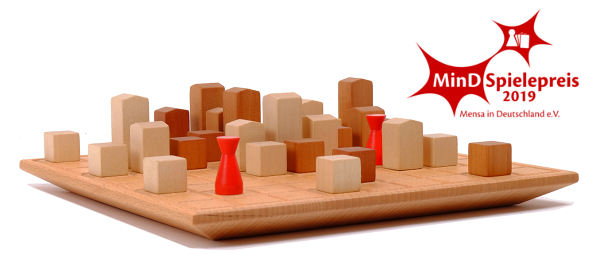 2017 2 10+
Houses, palaces, towers and two architects. Who will build the best districts in town?
Hello, my name is Dieter Stein. I'm a game designer.
My primary interest is in innovative concepts, reduced to the essentials and embedded in elegant rule sets, which are challenging and fun to play.
This website presents some of these games and projects. Some still are text and graphics only, but most of them are (or were) available as real products made with the help or in cooperation with artists, designers, software developers and publishers.
Most games are published under a Creative Commons license.
This allows free copying and using the rule texts and graphics, as long as the inventor (Dieter Stein) is given appropriate credit. Also this website (spielstein.com) along with the CC license (BY-NC) must be mentioned.
Unless otherwise agreed, commercial use is disallowed.