The object of the game is to reach the other side of the board. However, as you might guess, it isn't easy to achieve that because you must keep your pieces connected all the time and you cannot avoid the collision with opponent pieces.
An exciting race until the end.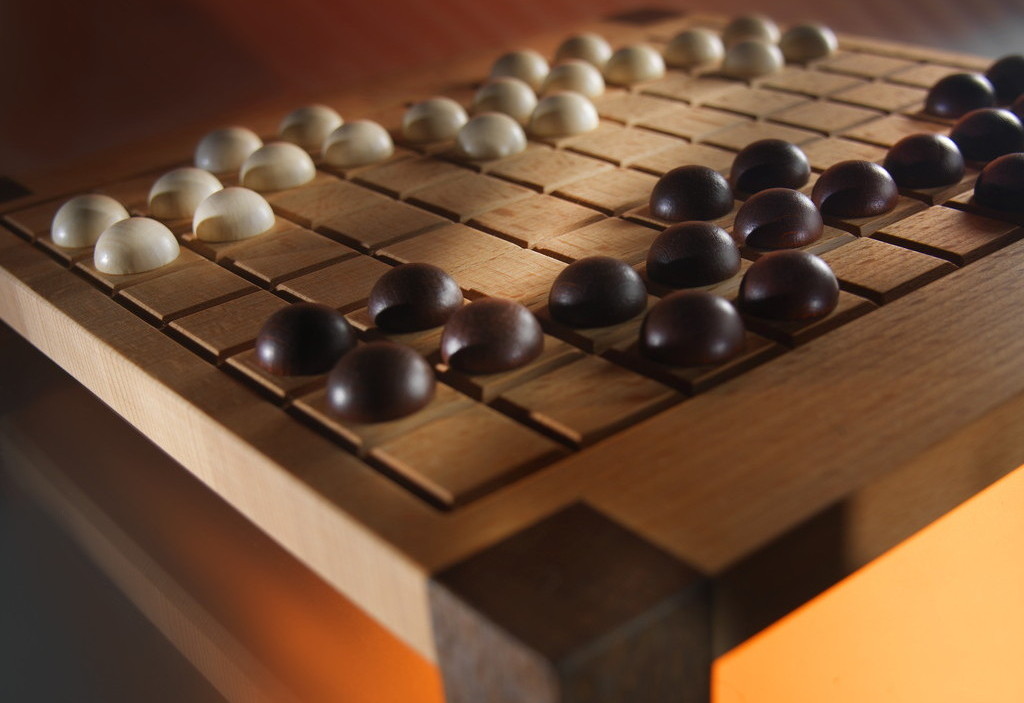 Ordo, published by Gerhards Spiel und Design in 2010. Two other editions, Ordo pur and Ordo Novo are also available.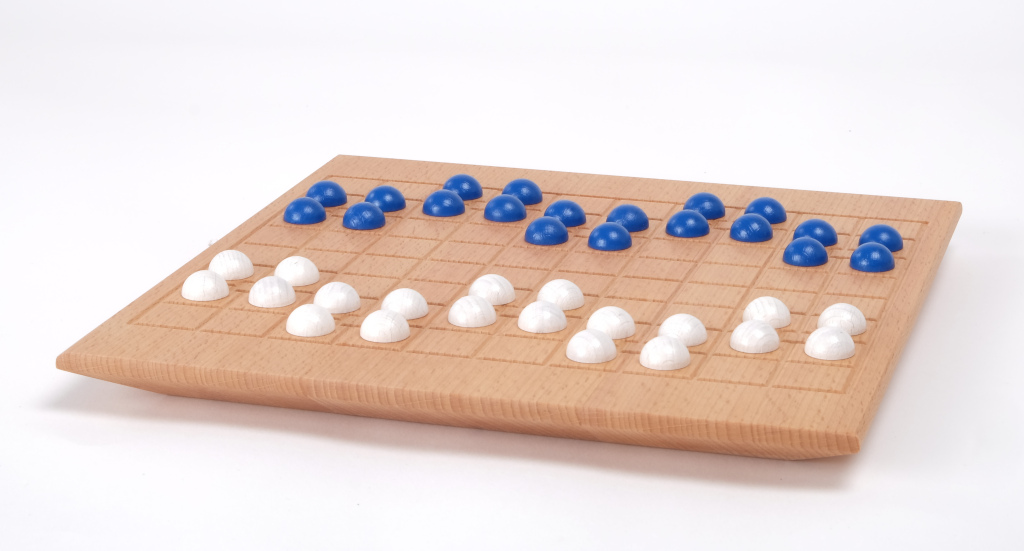 Ordo novo -
New edition from Gerhards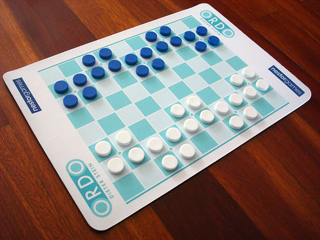 nestorgames edition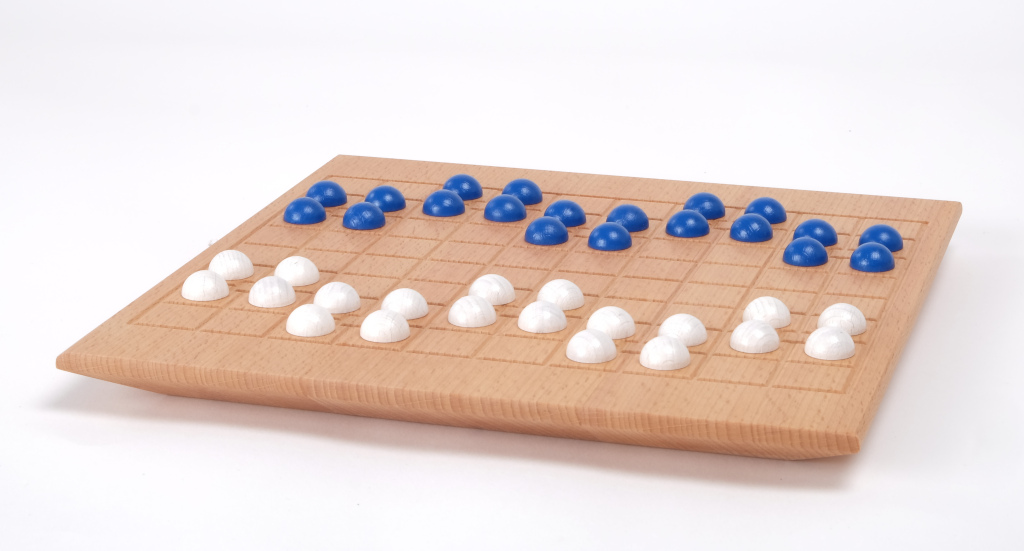 Ordo novo -
New edition from Gerhards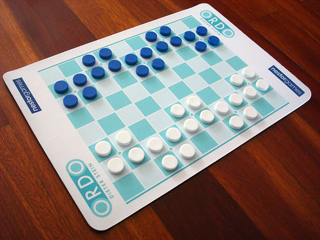 nestorgames edition